I apologize for being on a hiatus. I had corrective eye surgery in February then the pandemic hit in full swing. I've recovered from my eye surgery but work has been crazy busy. I haven't had any motivation to do much of any PSPing until recently.
This tag is called "Mermaid at Heart".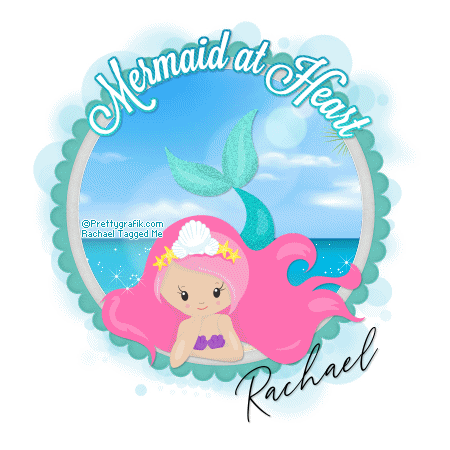 The clipart was purchased from
http://www.prettygrafik.com
There are so many pretty things there. Definitely worth checking out!
The fonts I used were "
Lavanderia Sturdy
" and "
Tantinotes
". I used the
Xenofex Constellation
plugin to put the sparkles on the water.
You can find matching extras
HERE
.